The main focus of the franchise development team is to evolve and advance the network, bring new franchisees on board, provide franchisees with guidance enabling them to manage and progress their own business, and help improve franchise network profitability.
The Company sets high standards to protect and maintain Amtrak's reputation for quality and safeguard the interests of each franchisee's business. To ensure that all locations comply with these criteria, operational audits are conducted throughout the network on a regular basis.
The Franchise Forum
The Amtrak franchise forum is attended by volunteers from the franchise network, company directors and managers of franchise support departments. It is held a minimum of four times a year and is designed to encourage the cross flow of ideas, consultation on initiatives, and feedback on business and marketing opportunities.
Every franchisee has the opportunity to contribute ideas that help to improve services and strengthen the network. The regional managers hold meetings with all franchisees prior to each forum so that their ideas can be put forward for discussion at the next forum meeting.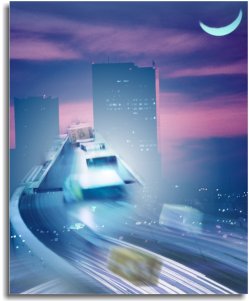 What You Do
As an Amtrak Franchisee you lease a depot with our advice and support, acquire fully liveried vans, employ and manage staff to handle all collections, deliveries and customer care to the highest standards set by Amtrak, and produce management and annual accounts. Last, but by no means least, you sell the Amtrak service and build your business.
"I believe in the product and have a passion for what we
do. I love the control of being in charge of my own
business. The hours are long but the rewards can be
fantastic. We are totally focused on motivation and
growth. It is more than just a business, it is a way
of life!" Terry Hyslop, Bournemouth Franchisee
What You Get
Taking on a franchise within a proven operation substantially reduces the risks of running your own business. All Amtrak franchisees have exclusive post-code areas and receive a guaranteed cash flow with all commissions paid monthly - we pay more commission per consignment to our franchisees than our competitors. Amtrak provides all systems and procedures, nationwide trunking, parcel sortation and scanning. We also take care of all invoicing and credit control so that you don't run the risk of bad debts.
Current locations
The Amtrak network comprises over 100 locations established over 15 years. Most of our franchisees have enjoyed success with the business for many years and some now wish to retire; occasionally people find they want to move on for personal reasons.
We recommend that you contact the franchise department on the telephone number or email address shown below, for an information pack and application form.

Finance
Amtrak is a mature franchise business with franchises operating in almost every area of the country. Prices vary greatly depending on how well the area has been developed by the existing franchisee. The minimum investment is £50,000, while some areas can expect to be sold for as much as £250,000 or more.