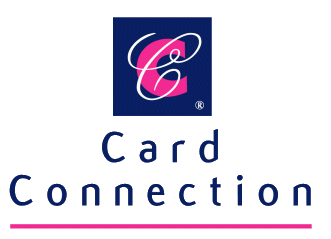 The UK's Leading Greeting Card Franchise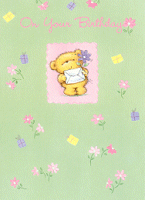 The Company publish several greeting card ranges under the 'Card Connection' brand name. The company has complete distribution throughout the U.K. and Ireland however, at any one time, there are normally a few areas available for resale. Appointed franchisees are given their own exclusive territory and enjoy the benefits of an easy to run profitable business.
Franchisees do not require any prior experience either of the greeting card industry or of sales and marketing. Existing franchisees have come from a wide variety of backgrounds. Full training, covering all aspects of the business, is provided by Card Connection as part of the start-up package. Ongoing support is provided by a Franchise Management Team, regular newsletters, regional meetings, seminars, an annual conference as well as a Franchise Liason Group. In addition, there is extensive marketing support.
THE GREETING CARD MARKET
The UK greeting card market is enormous. In 1998 an estimated 2,650 million cards were sold, equal to over 50 per person, making us the biggest card senders per head of population in the world. The value of the market in 1998 was estimated to be £980 million at retail prices (by comparison that is approximately the same size as the breakfast cereal market).
THE PRODUCT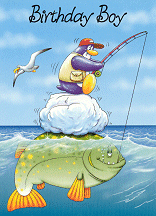 Card Connection has developed, and is committed to maintaining, ranges of greeting cards and other associated products of outstanding quality and value for money. The company has a formidable product development team with many years of industry experience.
The company publishes a number of sub ranges within the 'Card Connection'
brand name including 'Red Herrings', 'Whole of the Moon', 'Annabel', 'Fizzy
Sherberts','Katherine's Corner', 'In Focus', Small Wonder' and 'Whimsy'.
An exciting development is the launch of the 'Premier' range. This is a quality niche product range incorporating, for the first time ever, some exciting designs from outside publishers.
The Card Connection range is deliberately broad in its choice of images to cater for a wide selection of consumers, and includes contemporary, cute, fine art, floral and animals. Red Herrings is a humorous range featuring amusing cartoon characters.
Further expanding its product offerings, Card Connection now produces its own range of colourful and vibrant Giftwrap complete with Tags. It also sells bottle bags.

Franchisees benefit form a continuous stream of new designs, thus ensuring that the product offering in the shops is kept fresh and appealing to customers at all times. In addition, Card Connection will continue to launch new related products in the future. This will help franchisees to build up the sales and profitability of their territories.
METHOD OF OPERATION

Franchisees need the use of a car, a telephone, a computer, a reasonable size room at home (or use of the garage), plus plenty of energy and determination. Card Connection will provide everything else needed to make the business a success.
Operational procedures are kept as simple as possible, and are detailed in the comprehensive Operations Manual provided to all franchisees.
TRAINING
Each new franchisee receives training: at our Head Offices in Farnham, Surrey; in their own territory; and with an established franchisee. This covers market and product knowledge, identifying and selling to outlets, merchandising and administration. Franchisees are closely monitored on a continuous basis, with special attention paid to new starters. Regular field contact is an important feature of the ongoing training support.
POTENTIAL EARNINGS & Franchise Investment
Full details are are available on request.
YOUR NEXT STEP
To find out how you can build a steady financial future with Card Connection contact Tony Winchester.
ho@card-connection.co.uk
01252 892300
Or take a look at our web site:
http://www.card-connection.co.uk

---
Card Connection Limited, Park house, Hickleys Court, South St, Farnham, GU9 7QQ
Telephone: 01252 892300 Fax: 01252 892339.

Email: ho@card-connection.co.uk

Or if you would like us to arrange for a brochure to be sent to you email us with your name & address


or return to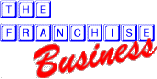 site

The Franchise Business, 6 Wight View, Bembrige Drive, Hayling Island, Hampshire. PO11 9LU
Tel: (+44) 023 9246 2111 Fax:(+44) 023 9246 3555
---
Web Site Designed By Arachnid