Domino's Pizza - the pizza delivery experts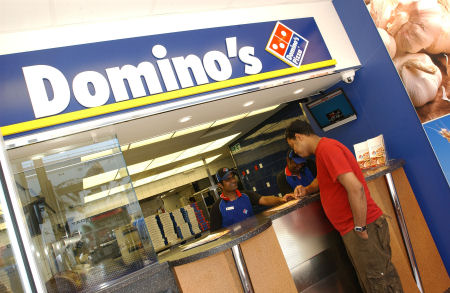 Domino's Pizza is UK and Ireland's leading pizza delivery company.
With 608 stores and a commitment to opening 50 new stores per year, Domino's is seeking new franchisees to take on an exciting business challenge.
Offering one of the best franchise opportunities available, Domino's Pizza is the ideal proposition for anyone looking to take their career in a new and tasty direction.
Growth
Founded in the USA in 1960, Domino's Pizza is celebrating its 25th anniversary in the UK this year. Domino's expertise and passion for piping hot, fresh pizza has earned the company numerous awards and the loyalty of millions of pizza lovers. The company continues to achieve strong growth, with like-for-like sales up by over eight per cent.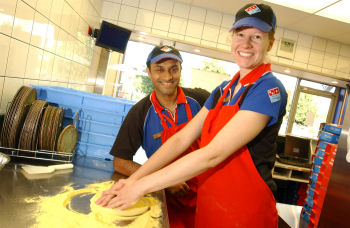 Support
Every new franchisee is fully supported by Domino's in their new venture with comprehensive management and franchise training, plus ongoing support from an experienced head office team and its existing network of successful franchisees.
Domino's franchisees also benefit from a central marketing fund worth £19million, which drives high-profile communications such as the sponsorship of hit TV shows including Britain's Got Talent, as well as national newspaper and radio promotions.
With one in three Domino's franchisees owning businesses worth over £1 million, this is an opportunity not to be missed.
Investment
The cost to become a Domino's franchisee is £280,000 and applicants will need access to around £120,000 of their own money. In return, Domino's will provide a store and all the necessary support to help a new franchisee run a great business with good financial rewards.
Further information
Interested in grabbing a slice of the action? For more information, visit www.dominos.uk.com/franchising or contact Dawn Power by calling 01908 580657 or email dawn.power@dominos.co.uk.