---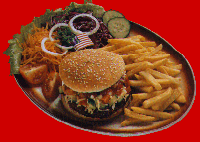 Fatty Arbuckles American Diners are a chain of themed table service restaurants that specialise in providing very generous portions of quality American style food at an affordable price, for any age group or occasion. We are totally committed to two major principles:
1. Customers should be provided with all round value for money that cannot be beaten
2. Anyone eating at Fatty Arbuckles will enjoy the experience so much that they will want to return again and again.
Adherence to these fundamental criteria will continue to ensure that Fatty Arbuckles remains the fastest growing chain of American Diners in the U.K
Customer appeal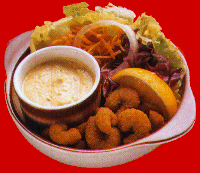 Fatty Arbuckles American Style decor with it's highly distinctive early vintage movie theme , plus friendly service and a background of popular music from the 60's to the present day all combine to provide an informal atmosphere within which any age group can enjoy any occasion.
The combinations of generous portions of food (you really do get stuffed at Fatty's!) and affordable prices really do combine to encourage people to return
Support and Training
We have an extensive training programme which will take place at a full operational unit whilst your premises are being prepared. Training and support is backed up by a detailed manual covering all aspects of running your restaurant. However any Restaurants success is governed by a good location, and we spend a lot of time looking at sites to ensure that you can maximise the benefits from our proven concept and support.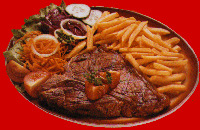 Our Franchisees benefit from the advantage of ongoing operational support from a professional franchise team; extensive national and local marketing; and negotiated discounts from nominated suppliers.
Franchise Costs
Your investments will range from £200,000 to £300,000 on a leasehold basis. This includes all shop fittings and legal fees etc. Finance is available through the major High Street banks, subject to status, although you will need a minimum of liquid assets of £80,000
Rewards
Based on the turnover of our existing Franchisees of between £350,000 and £1,000,000 (ex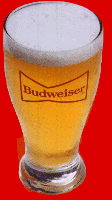 VAT) a Fatty Arbuckles Franchisee will earn in excess of £70,000.
For more information contact Adrian Lee on (+44) 0161 877 0881
Fatty Arbuckles American Diners
Laser House
Waterfront Quay
Salford Quays
Manchester
M5 2XW
---

Or if you would like us to arrange for a brochure to be sent to you email us with your name & address


or return to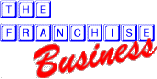 site

The Franchise Business, 18 Chilsdown Way, Purbrook, Waterlooville, Hants. PO7 5DT
Tel: (+44) 023 9225 8111 | Fax:(+44) 023 9225 8777
---
Web Site Designed By Arachnid

Web site design and creation by Arachnid