The Company
The HandWash is a fast, American-style car cleaning operation where everything is done by hand, using the best equipment and materials to achieve a superb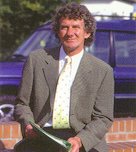 finish and satisfied customers who keep coming back time and time again.

The need for an efficient manual car wash in the U.K., offering quality service, was recognised by founder and Managing Director Nigel White. The idea first came to him when his car was scratched in a mechanical vehicle wash and his initial researches indicated that people would pay a little more to have one of their most prized possessions treated with care. When put to the test, trading performance of the HandWash certainly proved this to be the case.

The HandWash Service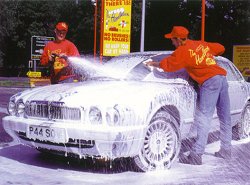 The HandWash provides premium cleaning services for cars and light commercial vehicles, ranging from a basic hand-sponged shampoo and rinse, through to a full interior and exterior valeting.

With a policy of affordability that attracts all who care about their vehicles appearance, the HandWash enjoys extremely wide customer appeal. Ten year old family cars are to be seen lining up with the latest models and top-of-the-range executive saloons.

There is also potential from the business sector: fleet operators and the retail motor trade - cars for sale must look their best! Vehicles particularly in need of careful washing, such as taxi-cabs and sign-written light vans, also make for regular custom.

The Franchise Opportunity
The HandWash was designed from the outset to develop nation-wide as a franchise, locally owned and operated under license by independent Franchisees. Prior to the granting of franchises however, every aspect of the business was tried and tested with exceptional thoroughness in company-owned pilot operations in the Greater Manchester area.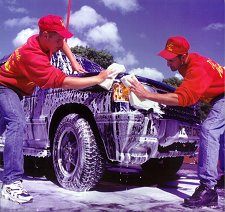 The first site opened in 1992 in Newton Heath and despite considerable competition from established car washes nearby, it became an immediate success, with a regular queue of cars 7 days a week. The same successful performance was subsequently repeated at the other company sites which were opened in Openshaw, Longsight and Hyde. The first Franchisee opened in 1997, in Stockport.

As a business, the HandWash Franchise offers key advantages in terms of track record, strong branding, relatively modest start-up cost and the kind of potential associated with serving the mass-market of car ownership in the U.K.

The Franchise Package
Our franchise package is a complete package that includes all that you will need to get started. Every HandWash is located on a site comprising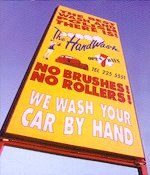 approximately 8,000 sq. ft., well positioned in relation to local traffic flow, with small premises for office space, customer waiting area, toilet and storage room. We will of course assist you in finding a suitable site and with lease negotiation.

The "package" is most comprehensive, providing for everything that is necessary: water supply, storage tanks, adequate drainage, plumbing and hand-operated equipment. A stock of cleaning materials, protective clothing and corporate apparel is also included. Most importantly, the site is enhanced with colour schemes and signage that promote the distinctive HandWash brand name to brilliant effect.

Training and Support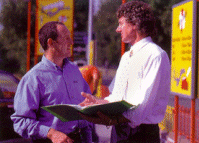 Our franchisees will be trained thoroughly, in accordance with the HandWash Operations Manual containing clear guidance on all matters. Initial training in Manchester is followed by practical hand-holding support at your own site, to assist in the starting up of your operation.

Having opened for business, you will benefit from a programme of continuing support and assistance.

The Investment

The initial investment is in the region of £54,000 plus VAT, however this figure will vary slightly depending on actual site costs.
Funding for up to 66% of the above is available via the banks funding packages.
The Rewards

We will provide detailed financial projections in confidence to seriously interested parties.


The Next Step

For further details contact Nigel White on:
0161 231 0900

The HandWash Limited,
755 Ashton Old Road, Manchester M11 2HB
Telephone 0161 231 0900
---
Or if you would like us to arrange for a brochure to be sent to you, e-mail us with your name, address & telephone number


or return to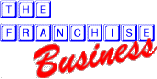 site

The Franchise Business, 51 Cowslip Rd, Creekmoor, Poole, Dorset, BH18 9QZ
Tel: (+44) 01202 690942 | Fax:(+44) 01202 605595