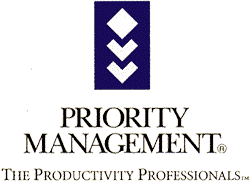 As an international training and development organisation with over 300 franchise offices on five continents we are consistently recognised as a leader in our field. Since our beginning in the early 80's we have trained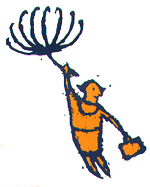 more than one million people ranging from members of small businesses to the employees of large corporations. Currently 6,000 people every month go through a Priority training programme.
Our training programmes are the result of extensive research in the are of process skills development. Priority Management's unique training processes are designed to help individuals and teams identify and manage their skills development, combining hands-on training, personalised consultations and on-going support. We help individuals and teams to work smarter, not harder.
Research on the effectiveness of our training demonstrates that 90% of our graduates gain significantly greater control over their business and personal lives. Employers gained on average of three days productivity per month from their employees. Equally impressive is the fact that 82% of our new clients come from referrals which emphasises the effectiveness of our methods.
The rapidly changing structure of the international economy has led companies to take a new look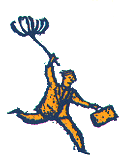 at the day to day operations of their businesses. The focus of management has shifted and they now recognise the need to maximise the potential of the individual and in doing so improve the quality and productivity of the team as a whole.
World-wide corporate training expenditure are over £90 billion per annum. Indeed, the United Kingdom training industry revenues alone are now more than £7 billion annually.
Priority Management is a leader in training, providing management skills through workshops and products most in demand by organisations and executives. Through our awareness of the changing and expanding market, Priority Management continually updates and tailors products and programmes to ensure that we are at the forefront of a rapidly growing and dynamic industry.
Initially working from home our franchisees follow a structured growth programme that initially concentrates on the small business market. The decision process is shorter in smaller businesses and this will help to build early cashflow into your business. Initially you will concentrate on selling the "Priority Manager" programme, our most successful programme world-wide and here in the UK.
As your business and experience grows we will train you to use each of our suite of training programmes. This will enable you to target larger organisations.You can choose to train to deliver all of these programmes yourself or instead to focus on 2 or 3 core programmes, using other Associates to deliver the programmes in which you have decided not to train yourself.
Planning the growth of your business is a vital part of your preparation for starting a Priority Management franchise. We will help you to produce a detailed plan and support you as you continually monitor your progress.
We have designed our training and support structure to enable you to successfully launch your business and to generate income from the earliest point in the life of your new business. The package consists of 9 key areas of support, materials and training:
Training and Intensive Field Support
Telemarketing Support
Owners Training Supplies
Sales Kit
Facilitator Kit
Business Stationery Kit
Marketing Materials
Learning Tools
Financial/ Tax Planning
Our franchise owners are selected through an in-depth qualifying process. They share our commitment to make Priority Management the finest training organisation in the world. Franchisees come from diverse backgrounds, but they share common characteristics, they:
are highly motivated
have successful track records in business and commerce
are well-educated
are looking for financial success for both their business and personal lives
have excellent communication and interpersonal skills
are proactive and determined individuals who demand a stimulating and challenging work environment
The cost of your initial franchise investment is £35,000 (+VAT). You will need some additional business items such as a fax machine and personal computer. It is estimated that if you have none of these additional items, the likely cost is approx. £3,000.
If you feel that you have the necessary skills, commitment and enthusiasm to qualify as a Priority Management franchisee telephone our Network Development Director Rachel Truelove on:
Telephone 01225 709533
Further Information on Priority Management can be found by visiting our web site http://www.priority-management.com
Priority Management
Oakwood, Spa Road, Melksham, Wilts. SN12 7TA
Tel: 01225 709533 Fax: 01225 702902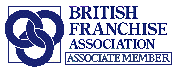 ---

Or if you would like us to arrange for a brochure to be sent to you email us with your name & address


or return to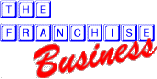 site

The Franchise Business, 51 Cowslip Rd, Creekmoor, Poole, Dorset, BH18 9QZ
Tel: (+44) 01202 690942 | Fax:(+44) 01202 605595
Web Site Designed By Arachnid
---