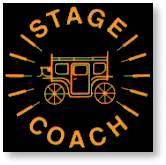 Stagecoach Theatre Arts has over 40,000 students worldwide who attend the schools because of their enthusiasm for our training. Stagecoach's success has been recognised by the British Franchise Association: it won the Newcomer of the Year award in 1996, has been a finalist for the Franchisor of the Year Award on three occasions, and won the prestigious Sir Bernard Ingham Trophy in 2000. You can share in the phenomenal success of an innovative business which has been replicated hundreds of times in several countries.

History
Stagecoach started in April 1988, when Stephanie Manuel and David Sprigg launched the first three schools in Richmond, Redhill and Woking in rented rooms. By 1993 Manuel and Sprigg were masterminding 24 schools, from a small office in East Molesey. Because the administrative burden was becoming so great, they turned to franchising. The franchising went so well that in 2001, they floated the company on the Alternative Investment Market, raising almost £3 million to expand the business.
The Stagecoach franchise has been enormously successful over the years. There are already over 600 franchised Stagecoach schools in the UK and Ireland and others in Australia, Germany, Gibraltar, Greece, Malta, Spain, South Africa, Canada and the United States.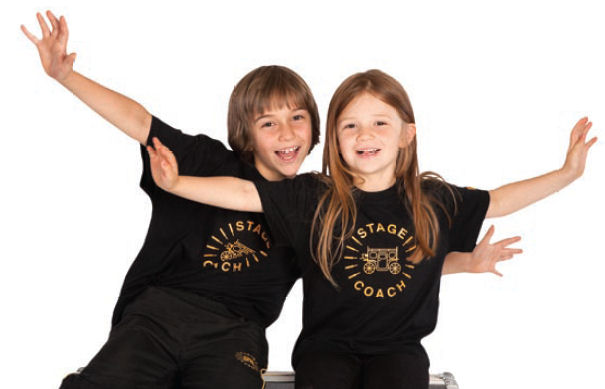 The concept
Stagecoach Theatre Arts Schools offers children and teenagers, aged from 4 to 18, the opportunity to learn three skills, Dance, Drama and Singing, taught by specialist teachers. There are three classes divided according to age and each class spends an hour on each discipline. Schools run during term-time but outside school hours and each school performs for parents twice a year. Stagecoach also runs 90 minute classes for 4 to 6 year old, called Early Stages.
Tens of thousands of boys and girls have benefitted over the years from Stagecoach's unique training concept. They have not only gone on to careers in the performing arts but have also been able to transfer those skills learned to go on to study and work in a variety of different professions.
The Market
The potential market in the UK is around 7 million children and is expanding. In the USA and Germany it is even larger. To date there is little competition overseas offering the three disciplines of dance, drama and singing in one place, in one weekly session. Indeed, there is such a need that some schools have opened with a full register and a waiting list.

A Stagecoach franchise offers you the opportunity to run part-time Theatre Arts schools at weekends during the academic year, training children in Drama, Dance and Singing. Most franchisees start with a single school catering for 45 students and open further schools once the first has filled. For the right person, it is a chance to combine an ambition to have a Theatre Arts school of your own with a significant part-time income. For many franchisees it is now a full-time career.
The Training
You will receive a week's comprehensive and uncomplicated training to run a Stagecoach Theatre Arts School. In addition, you will receive bespoke software, manuals and systems which will enable you to effectively run your business efficiently and professionally.
We have developed this concept specifically to be easy to run and control so that most of your time can be spent educating your students and monitoring their progress. With this in mind we are constantly available to advise and support you in all matters concerning your students' artistic and educational development.

You, The Principal
As the Principal of your school, you will bring your own personal creative and business qualities which, together with the proven format, should ensure the success of your schools. Principals are responsible for the standards of education, discipline, care and control of students. While experienced professionals take the classes, Principals do not teach. This enables you to monitor closely all the aspects of the school in your role as Head Teacher.


To find out more about the Stagecoach franchise please contact Nicola Cutcliffe at:
Stagecoach Theatre Arts PLC, The Courthouse, Elm Grove, Walton-on- Thames, Surrey, KT12 1LZ
Tel: 01932 254333 | Fax: 01932 256227
Email: mail@stagecoach.co.uk | Web site: www.stagecoach.co.uk
---
Or if you would like us to arrange for a brochure to be sent to you e-mail us with your
The Franchise Business, 6, Wight View, Bembridge Drive, Hayling Island, Hampshire, PO11 9LN.
Tel: (+44) 023 9246 2111 | Fax:(+44) 023 92463555
---